Celebrating Generation's 5th Anniversary
Five years ago, Generation began offering a new way to gain skills and employment: providing career-launching skills for young people and the talent that employers need now. We are continually improving our programs, expanding our partnerships with companies and governments, and making our programs relevant in the regions where we work.
Here's some of what we've learned!
Scale
To tackle unemployment at a global scale, we developed a flexible methodology that works across countries and contexts. Since launching as a youth-employment initiative, Generation has expanded to reach mid-career workers. We also learned that we could reach more students by engaging with a wider variety of employer partners, as well as by launching TVET partnerships.
Diversity
Generation graduates are diverse and changing employer hiring biases around the world. We train people from all backgrounds and education levels, and guarantee interviews at companies with open positions, promoting equal opportunity and representation in every sector.
Meet Isabel. Isabel had studied Tourism in university, and struggled to find a good job for several years. Now, she's leading a team in Robotics Process Automation at DXC Technology. Generation is committed to training and supporting women in tech.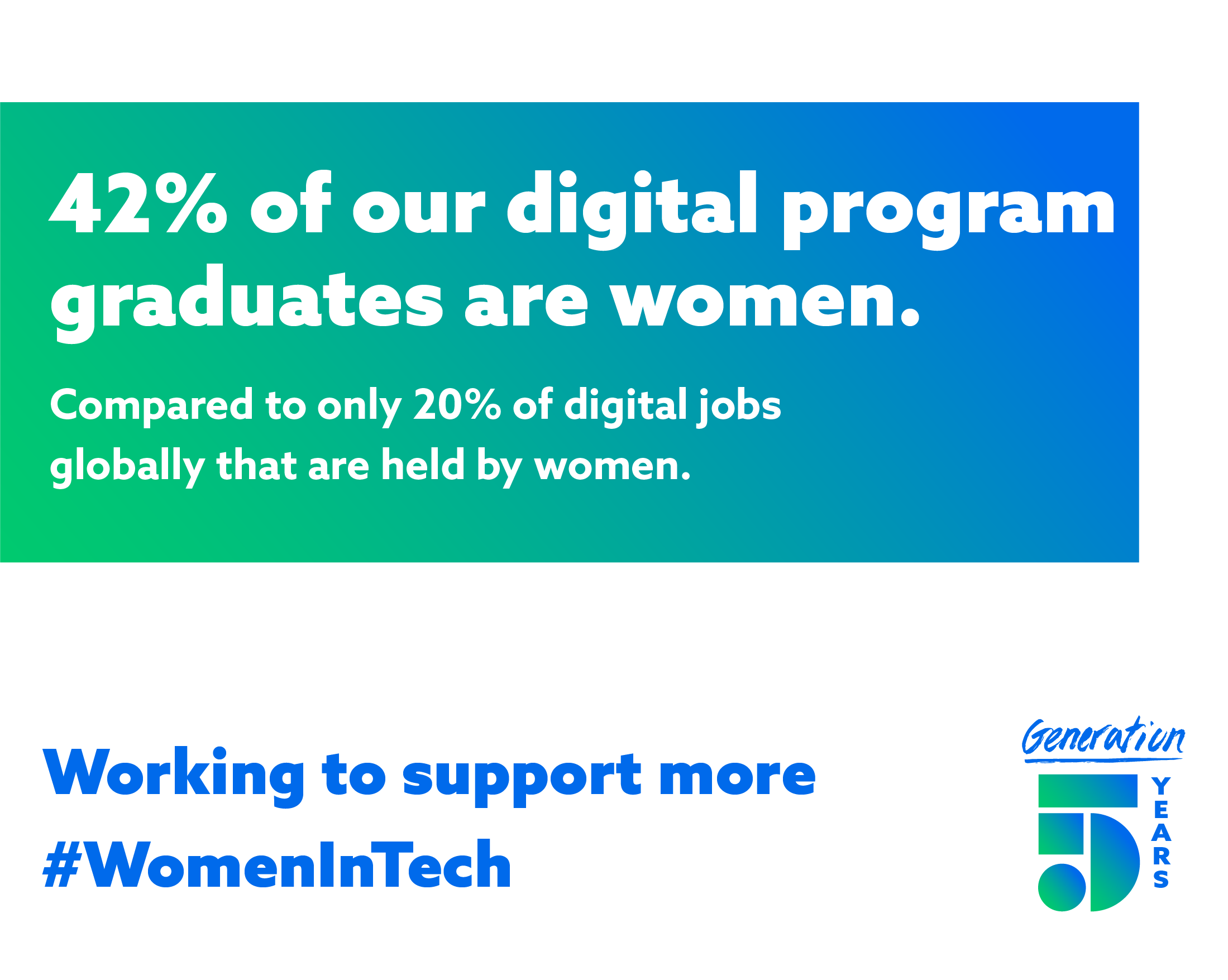 Skills
William | Kenya
William recently graduated from GenKenya's Financial Services Sales program and now works for Sanlam Insurance as a unit manager. "To the young people out there: join Generation. This is the place where you can get your job mindset and get ready for the job sector."
Where are they now?
We launched with pilot programs in Spain and the United States five years ago--today we are in 13 countries. Learn more about our earliest graduates in those countries below and for stories around the world over the past five years.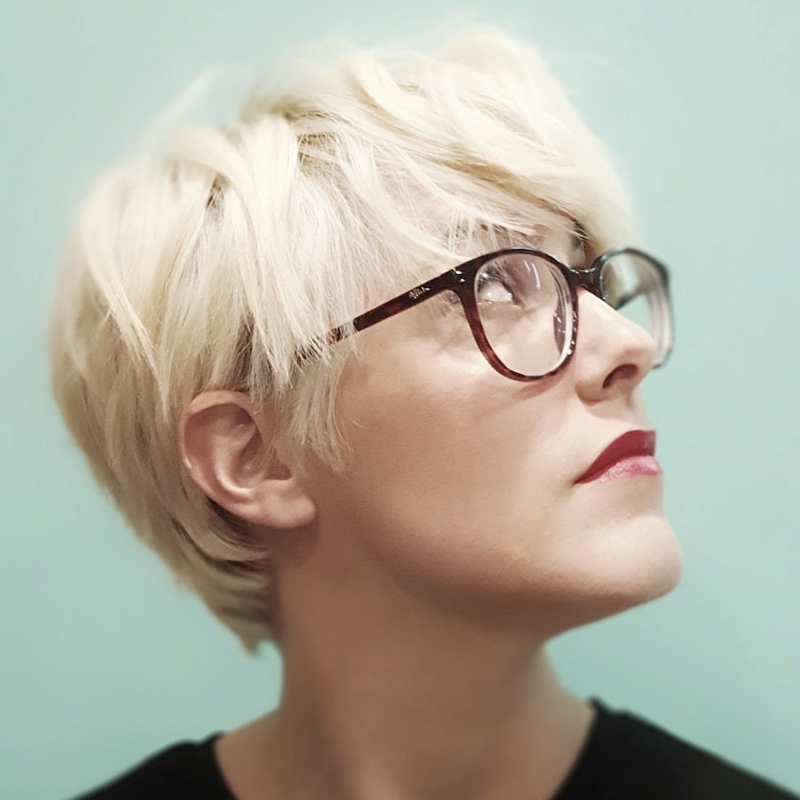 Estela | Spain
Graduated in the first cohort for digital marketing and web development. Now Team Lead, Front-end Development at The Cocktail, Digital Agency in Spain
"The Generation program gave focus and direction to my career. They planted the seed! In these last 5 years, I've never stopped learning, professionally and personally, and discovering this world that was previously inaccessible to me. I've crossed paths with so many wonderful people with a lot to give and teach."
Shatavia | USA
Graduated in first cohort for IT. Now Service Advocate at Florida Blue and Generation Alumni Ambassador.
"I was a part of the first cohort for IT and appreciate all of the benefits and opportunities Generation gave me. I am one of the Alumni Ambassadors now, and it has been a great experience overall. I enjoy meeting fellow alumni and current students!"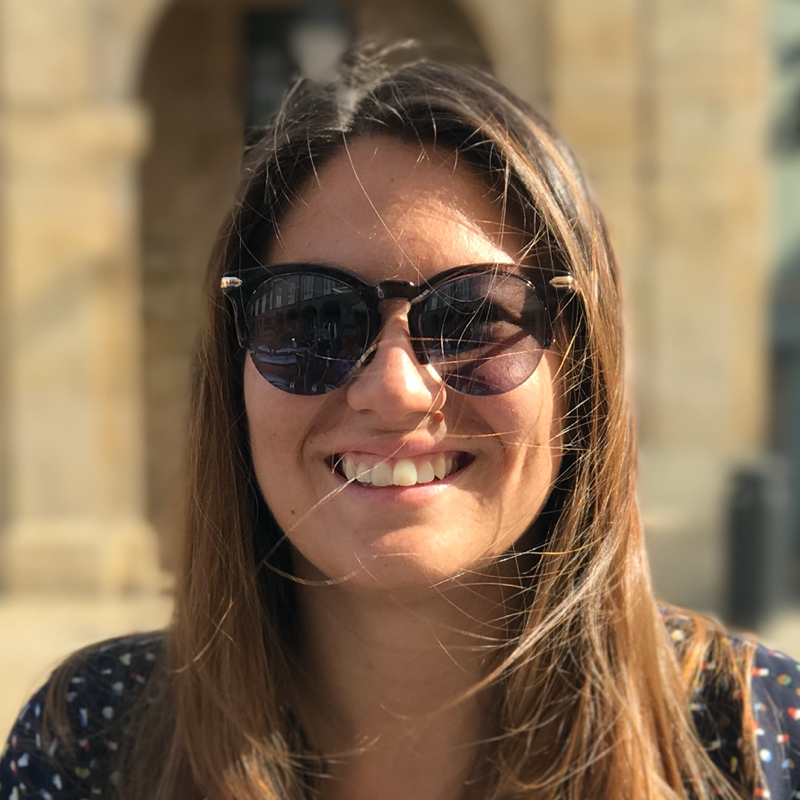 Irene | Spain
Graduated from Digital Marketing in June 2017. Now Community Manager for Generation Spain.
"After finishing my studies, I worked for 4 years in sectors that were unrelated. Then, I found Generation and completed the training in Digital Marketing, which resulted in me joining the Generation Spain team full time, where I continue to expand my skillset in communications and marketing."