« All News
Generation and Credit Suisse APAC Foundation Partner to Address Unemployment Issues and Labor Shortages in Vietnam and Thailand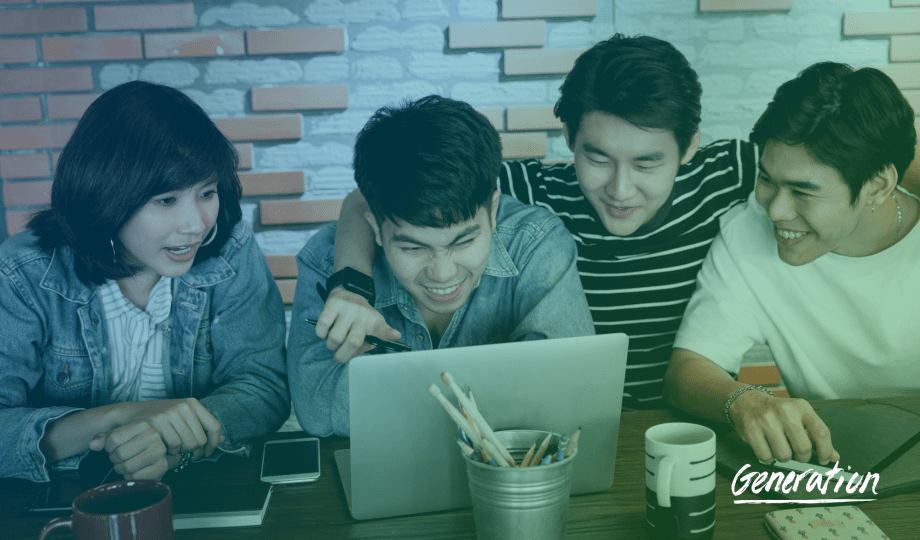 The partnership will support the healthcare industry in Thailand by equipping youth with relevant, market-ready skills and providing them with sustainable employment opportunities, and will explore how to similarly support the tech industry in Vietnam.
Partnership in Thailand
Thailand's official unemployment rate is approximately 1.5% (Q1 2022), but unemployment is estimated at 7% among youth aged 15-24. Approximately 15% of young people are not participating in education, employment, or training, and there is a rising trend in long-term unemployment.
Alongside high youth unemployment, Thailand is facing a shortage of talent in the healthcare industry. The demand for healthcare workers is growing at 6.8% p.a. (2009-2019 CAGR), outpacing supply of 3.0% p.a. growth. Elderly care demand is also growing due to an aging population, as well as retired immigrants.
The partnership with Credit Suisse APAC Foundation will strengthen the existing healthcare program of Generation Thailand in partnership with the Ministry of Higher Education, Science, Research, and Innovation (MHESI) by adding 200-250 learners over the course of 3 years. With a pathway to long-term sustainability, the program will also seek additional funding from the Government and/or the private sector, and explore additional healthcare roles.
Partnership in Vietnam
Vietnam has a large, disadvantaged population of job-seekers and an increasing demand for technology workers. Over 7% of youth in the age group of 15-24 are unemployed in Vietnam. Demand for technology and digital workers is growing faster than in other areas, but there is a lack of talent with relevant digital skills. Some particular roles that are growing in demand include software/web developers, digital marketing, data analysis, tech support, and UX design.
The partnership aims to explore the possibility of a technology program in Vietnam by researching the job market, identifying employer and learner needs, evaluating potential partners, and analyzing budget and fundraising options.
"Solving unemployment issues is not just about providing jobs, it's about providing meaningful, fulfilling and sustainable employment opportunities that allow individuals to reach their full potential and contribute to the overall growth and prosperity of society. It also means investing in education and training, promoting entrepreneurship and innovation, and fostering an environment that supports job creation and economic growth," said Dr. Jeremy Fox, Regional CEO of Generation.
He added, "We are excited to partner with Credit Suisse APAC Foundation to address the pressing challenges of healthcare and tech talent shortage and youth unemployment in Thailand and Vietnam. Our partnership will empower young learners to launch successful careers, and contribute to the long-term sustainability of these countries."
"The pandemic has created an even more urgent need for young people to have access to quality, affordable, inclusive and market-relevant job training that will enable them to tap employment opportunities. Our partners such as Generation are at the forefront of this new challenge and we strongly believe that together, we can make a real difference with innovative, collaborative and contextualized programs," said Laetitia Lienart, Head of Corporate Citizenship & Foundations APAC.