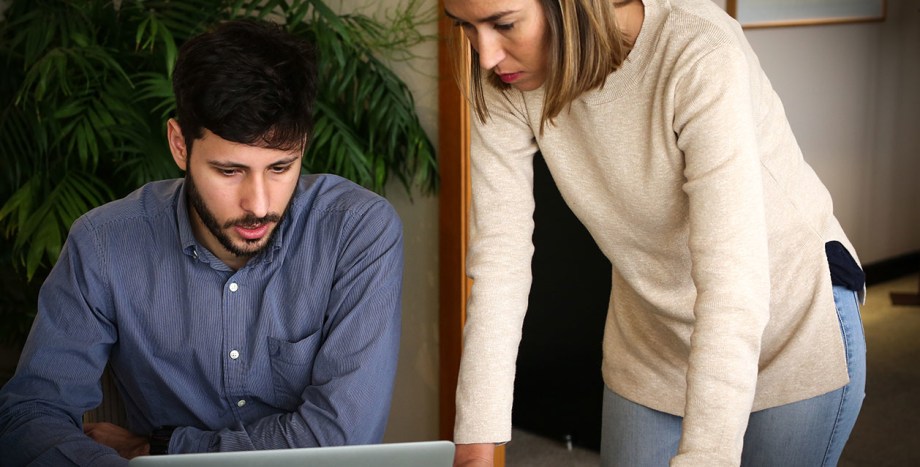 « All Voices & News
Guillermo | Spain
Guillermo joined Generation in Madrid in 2014. After graduation he got a job as a Digital Consultant.
My job was to look for a job
Like many fresh university graduates in Spain, Guillermo experienced the country's high rate of youth unemployment first-hand. "My job was to look for a job. I assumed someone was hiring people somehow, but I had no idea how to get a job. I sent my resume to many employers, but got nowhere. It wasn't easy."
The foundation I needed
When Guillermo joined Generation's digital marketing program, not only did the program give him cutting-edge knowledge of digital marketing strategies and analytical and planning tools — it also gave him the personal skills he needed to succeed in the working world. "Generation gave me what I was missing, the foundation I needed — the right way to work, how to communicate."
A great team member — from day one
Within one week of graduation from Generation, Guillermo was working as a Digital Consultant — and he made an immediate impression. In the words of his manager: "From the first day we noticed that Guillermo had a lot of perseverance, that he is consistent, and that he knew how to work in a team. You really notice the difference in the soft skills of Generation graduates."
Yes I can!
Guillermo feels that Generation has given him a strong start in a lifelong journey of professional and personal growth. "I never want to stand still, I never want to stay in my comfort zone. As new technologies emerge, I want to learn about them and master them. I always want to say to myself: 'Yes I can!'."