« All News
2021 Generation Global Alumni Survey indicates positive outcomes for graduates continue for years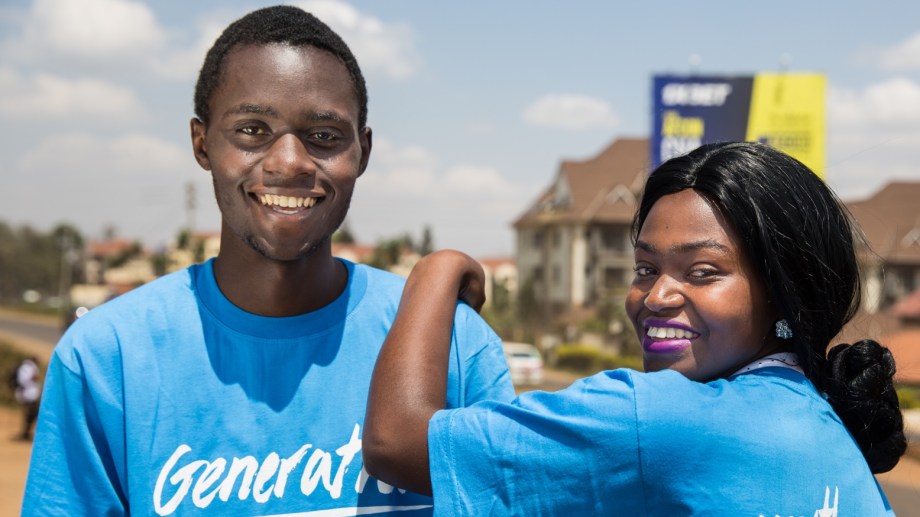 Today we are sharing highlights from our 2021 Generation Global Alumni Survey. In July and August of this year, we surveyed alumni who completed programs between two and five years ago, receiving more than 2,000 responses. We asked survey takers how they are doing personally and professionally, as well as how Generation can continue to support them.
Our commitment to learner success continues long past graduation, and includes tailored mentorship and an alumni community to lean on once in the workforce. As a data-driven organization, we have always collected employment, financial and wellbeing feedback from alumni for one year following graduation. This data helps us better understand our impact and areas of opportunity to support our graduates.
Last year we took this a step further, and for the first time undertook a large-scale global survey of alumni, reaching out to understand how they were affected by the COVID-19 pandemic and how Generation could help. Their feedback spurred us to support alumni with initiatives that ranged from financial subsidies to increased mentorship, from free training refreshers to job replacement, and we were inspired to make the survey an annual effort.
The 2021 Generation Global Alumni Survey includes Generation alumni from 11 countries: Brazil, France, Hong Kong (China), India, Italy, Kenya, Mexico, Singapore, Spain, the UK, and the USA. Respondents represent the broad spectrum of Generation learners between 2016 and 2019. 52% of respondents identify as female and 46% as male.
78% of alumni say Generation has improved their financial situation
Many learners come to Generation having faced financial hardship. 93% of learners are unemployed when they join our programs, and the small number who are employed beforehand see income increases of 3-4 times what they were earning previously. When we conducted last year's alumni survey early in the COVID-19 pandemic, 39% of survey respondents were in paid employment. This year, 63% of respondents are in paid employment, 68% of alumni can meet their daily financial needs, and an additional 38% can also save money. The majority of survey respondents reported that their financial situation has continued to improve since completing a Generation program 2-5 years ago.
76% of employed alumni are satisfied with their current employment
Generation teams work together with employers and learners to match graduates with best-fit jobs, and most survey respondents are satisfied with their employment. To support continued growth, we offer opportunities for continued skill development to alumni, including those that are job seeking or considering their next professional move. In addition, 53% of employed alumni have received a promotion since graduating from their Generation program. That said, we found that 12% of surveyed alumni have left the labor market. Mirroring global trends, the majority of these alumni are women, who primarily left due to caretaking responsibilities and other personal circumstances.
89% of alumni find the Generation community valuable
Generation learners face structural and systemic barriers to employment. That so many alumni find the community valuable is a sign of how they lean on Generation and on one another for support to enter and remain in the workforce. The alumni community looks different across the countries Generation operates in, but can take the form of alumni committees, affinity groups, online learning groups, and social events. More than 46,000 members strong, the community continues to grow with every graduate.
75% of alumni feel optimistic about the future
The COVID-19 pandemic has disrupted the lives of millions around the world, and Generation graduates are no exception. In every Generation country, alumni lost jobs, faced financial insecurity, saw family and friends become ill, and struggled to navigate loss and uncertainty. However, their high level of optimism about the future underscores the inherent traits of our graduates: resilient, determined, and motivated.
Alumni pay it forward to future learners
Generation alumni know our programs intimately and demonstrate to potential learners what is possible. 75% of survey respondents said they would like to give back to the community in various ways: by recommending others to the program, sharing their Generation experience, or mentoring future learners.
These and other insights from the survey help to shape our in-program and post-program support, and we are grateful for the Generation alumni that participated in this year's survey.